IRRIGATION PRODUCTS
Automatic Irrigation is the means by which an irrigation system is electronically operated using a 24v controller.
Our complete range of controllers include:
Residential (4 zone through to 12 zone)

Commercial (12 zone through to 48 zone)

Indoor/outdoor models, and

Expandable controllers
We stock all the major brands including; Orbit, Hunter and Toro . All our control equipment is on display for demonstration.
Automatic Irrigation is the means by which an irrigation system is electronically operated using a battery operated timer.
Our complete range of Timers include:
Galcon 7101BT Single Station


Hunter Node 1,2,4,and 6 Station

Hunter Hybrid 6 and 12 Station

Toro DDCWP Battery Controller

All our battery timer equipment is on display for demonstration.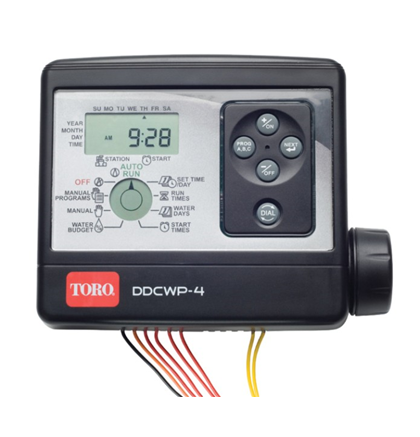 We stock all the sizes and major brands of solenoid valves and can show you easily how to connect up a automatic system. We stock irrigation and garden lighting cable and have all the connectors and joiners to go with it.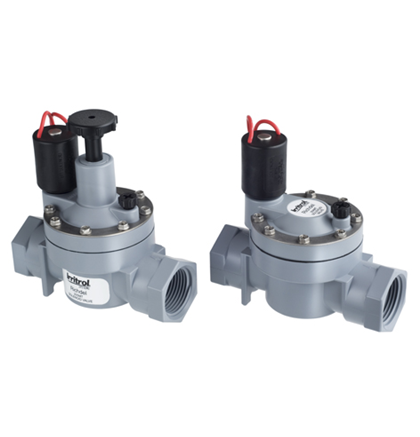 We stock a large range of domestic HR boxes and commercial Dura valve boxes, they are available in round, square and rectangle shapes.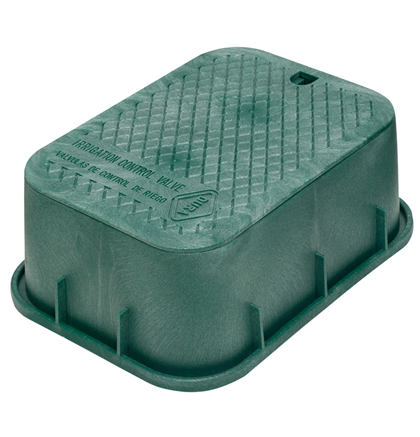 Drip Systems
Drip irrigation is an efficient watering system where minimal water is wasted through wind, evaporation, run-off or over spray.
Drip irrigation is effective against erosion, soil compaction, and insect and fungal problems in plants. We stock an extensive range of integrated drip lines for garden and turf application.
Our Integrated drip lines are available in 4mm, 6mm and 13mm diameters and coil sizes ranging from 25m to 200m. Drip lines contain an internal drip emitter factory fitted at 15cm, 30cm or 40cm intervals. Drip lines can be installed either above or below the surface of the soil or under a layer of mulch. The drip line diameter you use is generally dependant on the length of the drip line lateral. The maximum length of a drip line lateral is the maximum distance that the drip line can run while maintaining sufficient discharge uniformity and adequate flushing velocity. Aqua Pro can assist you with all the relevant technical information relating to your project.
When selecting the correct drip emitter interval spacing, you should consider soil composition - i.e. Light (Sandy) soils are free draining & usually won't allow water to disperse laterally. Medium (Loamy) soils are less free draining & will allow for some lateral movement of water through soil. Heavy (Clay) soils don't drain readily & as a result allow for more lateral movement of water. Due to the soil characteristics drip emitter & drip line lateral spacings increase as the soil type becomes heavier. If you are unsure of the soil type it is suggested to work on light soil spacings.
We also carry drip emitters with 2, 4 and 8lph discharge rates, as well as emitters with adjustable flow rates. Drip emitters attach to standard irrigation (black poly pipe) and apply a consistent amount of water to your garden plants. Emitters are effective for watering small garden areas, or pots and planters. At the very least, one emitter is required at the base of each plant and can be installed straight into the main irrigation pipe or extended away from the pipe using 4mm flexible black tube.
A spray system is an above ground system which generally require less piping than drip irrigation, creating a faster installation and less disruption to existing plants or turf. Spray systems also have the advantage of providing you with clear visual confirmation your system is operating correctly and plants are being watered.
Spray systems are ideally suited to large garden and turf areas, particularly tropical gardens, where plants will benefit from the humidifying effects of a spray. Aqua Pro has an extensive range of sprinkler equipment representing all the major brands and suitable for any size area. We stock a complete range of micro sprays, adjustable shrub heads, fixed arc and gear driven pop-ups.
Irrigation Pipe & Fittings
Irrigation pipe is an integral part of any irrigation system. Aqua Pro can advise on the correct grade and diameter of pipe required for any sized project.
Low density poly tube is available in 4 different diameters (13mm, 19mm, 25mm, 32mm) depending on the starting flow rate and total flow required to operate the system. It is commonly used as a supply line, supplying water to drip lines or spray emitters. A complete range of low density poly fittings is available for all four sizes.
High density metric poly is available in a range of sizes depending on the application. For domestic and light commercial application, the most common sizes are 20mm, 25mm, 32mm, and 40mm. High density metric poly is generally used as a main supply line, supplying water to remote solenoid valves. It can also be used in place of low density poly to connect drip lines, spray emitters, or popup sprinklers providing more durability and longevity to the system. It is particularly popular for systems where the pipe is left exposed. A complete range of fittings is available for our metric pipe.
Aqua Pro also has a range of PVC pressure pipe with all associated fittings.
We also carry a large range of rural pipe fittings to help repair or convert older systems.
Backflow Prevention & Pressure Reduction
Backflow prevention valves are required to be installed on all irrigation systems to protect against possible contamination of the water supply.
A backflow prevention valve is a threaded brass fitting which can be fitted directly to the water supply (i.e garden tap) and only allows water to flow in one direction. Current rules and regulations can be found on Sydney Water's website: www.sydneywater.com.au.
Aqua Pro has a range of pressure reduction valves designed to reduce both static and operating pressures. Pressure regulators are recommended for all irrigation systems to ensure reliable and effective use, and prevent blow-outs or pipe damage. Brass static pressure regulators may be required if the static pressure exceeds the maximum rating on the timer or solenoid valve being used.
Aqua Pro can advise you on the most suitable backflow prevention valve and pressure reduction required for your project.
Brass & Plastic Threaded Fittings
Aqua Pro has an extensive range of threaded fittings in both plastic and brass. These ancillary fittings are required to join the major components within a system or form the basis of a manifold.
When using stored water, in the form of a rain tank or retention tank for the purpose of irrigation or general hosing, you will require a pressure pump. Pressure pumps are sized according to the flow rate and operating pressure required to operate your irrigation system.
Aqua Pro has a variety of different sized pressure pumps and can assist you in selecting the correct pump for your application. Some of the brands we carry include Hyjet and Zenox.
Aqua Pro has a selecion of quality garden hoses and reels, as well as a complete range of click-on fittings, sprinklers and trigger nozzles. We stock automatic hose reels, wall mount and hose carts.
We have a quality range of kink resistant hoses available in 12 or 18mm.